Fabrication Capacities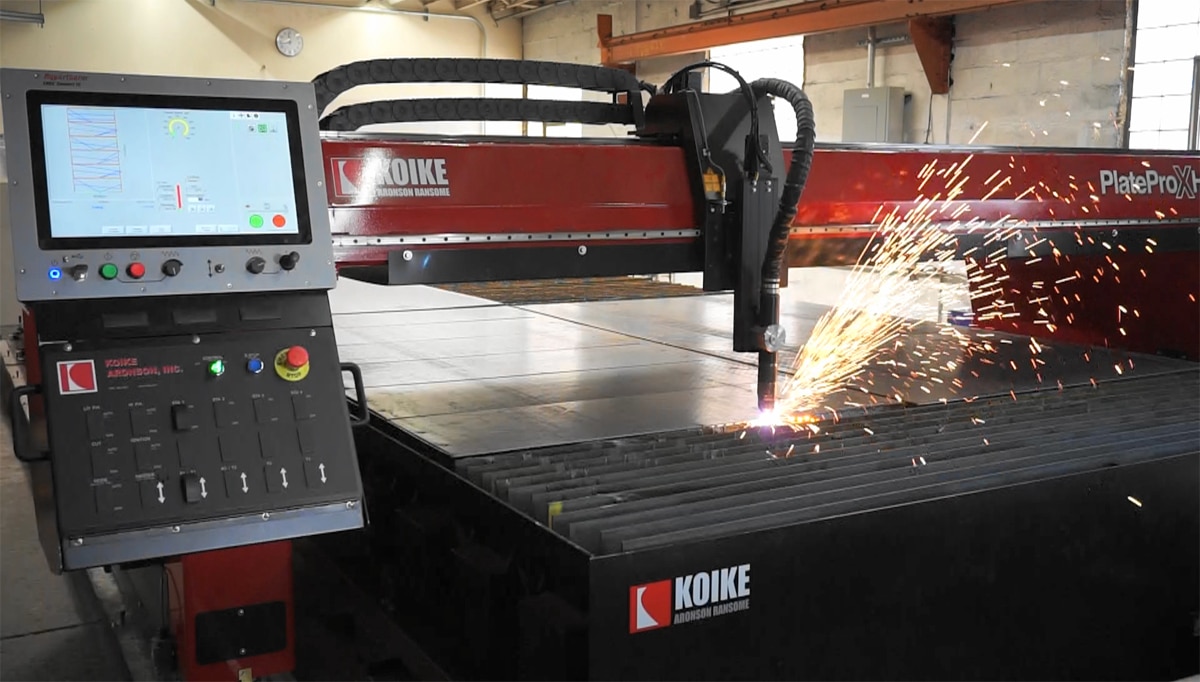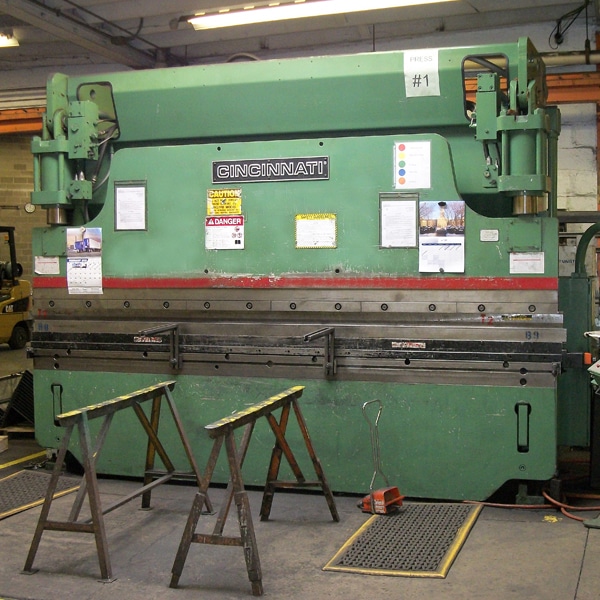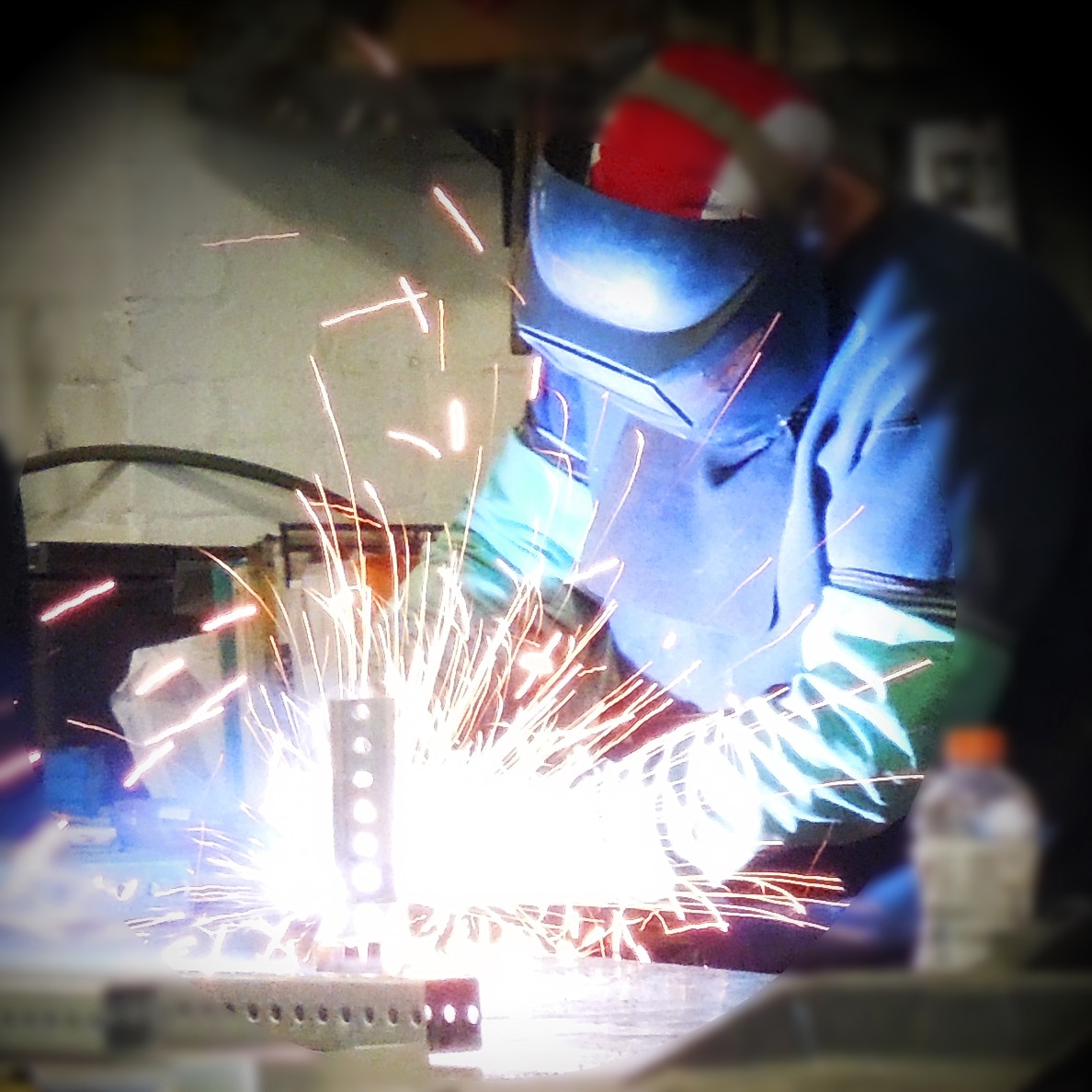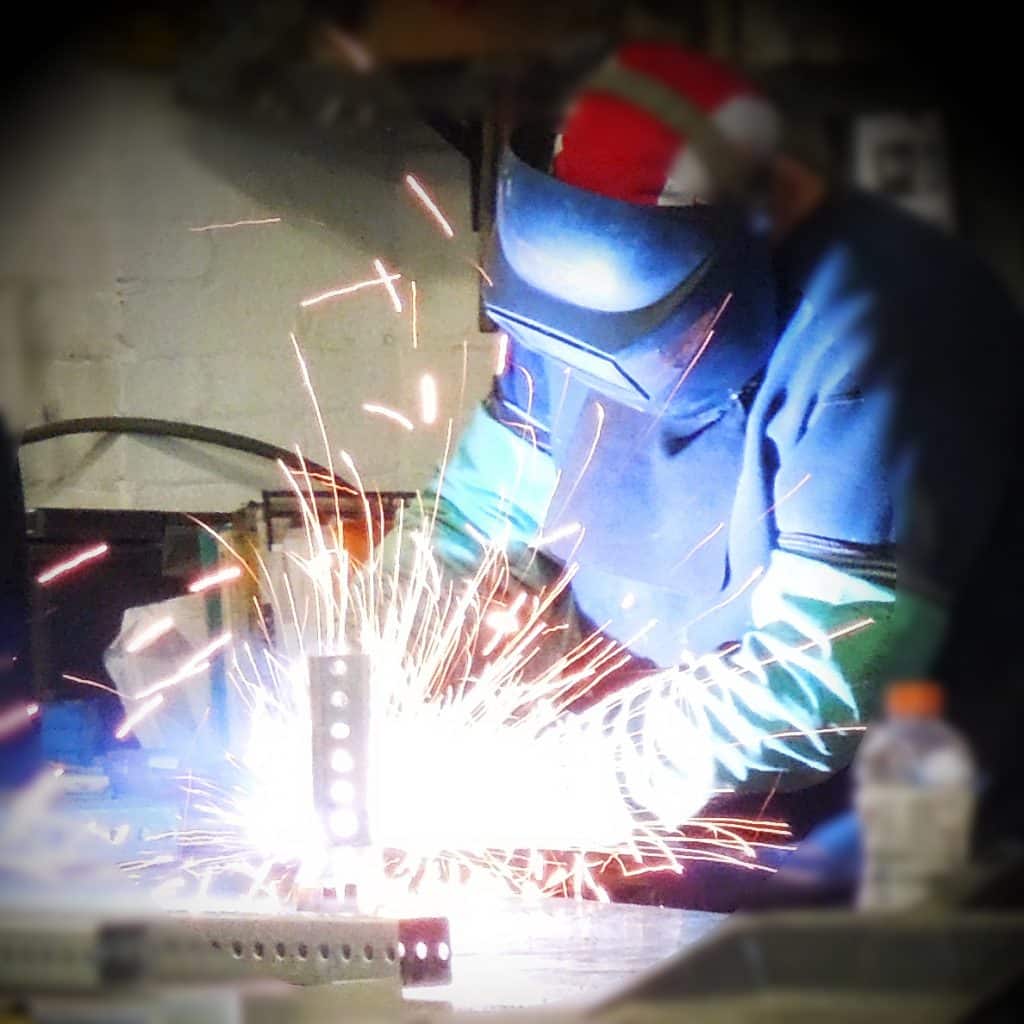 Plasma Cutting Capacities
Up to 1-3/4″ Thick by 10′ wide and 24′ Long
Shearing & Forming Capacities
Plate Shear
20 ga (minimum) through 1/2″ Thick Plate, up to 12′ Long
Flat Bar Shear
1″ Thick by 12″ Wide
3/4″ Thick by 18″ Wide
1/2″ Thick by 20″ Wide
Forming
20 ga (minimum) through 3/8″ Thickness, up to 12′ Long
1/2″ Thick, up to 6′ Long
* 4 Press Breaks in House *
Additional Services:
Hole Punching (90 Ton Capacity)
CNC Punching (1/4″ Thick 4′ x 8′ max)
Welding
Powder Coating
Custom Metal Fabrication from Sheared & Formed Metal Sheets & Plates
The Metal Fabrication Division (MFS) of Eberl Iron Works specializes in the custom shearing and forming of metal sheets and plates. We also provide hole punching, notching, welding and finishing services for metal (steel). A comprehensive stock of hot and cold rolled metal sheets and plates, galvanized metal sheets and metal floor plates are inventoried to expedite the urgent requirements of our customers.
Since its establishment in Buffalo, New York (NY) in 1923, Eberl Iron Works has been serving the needs of commercial metal fabrication customers in various industries.
Our MFS division is dedicated to providing custom steel fabricated products that exceed the expectations of our diverse markets. Whether we are fabricating custom metal canopy hoods, dock transition plates, concrete pour stop, or steel forms for sidewalks, curbs, or gutters, our Metal Fabrication department provides both timely service and top quality products.
Metal Fabrication Catalog
Download the Metal Fabrication Services (MFS) Catalog
Save paper – download the most up to date version of the Metal Fabrication Services catalog here, in digital format.
Get Instant Access to MFS product information, specifications, product finishes, metal fabrication capacities and more! Metal Fabrication Services (MFS) manufactures a wide variety of top quality, cost competitive custom metal fabrication products for the commercial stair industry, shipped fast, Nationwide!
Get informative details about all of our custom fabricated metal and steel stair products, including: stairpans, stair treads, landing pans, carrier angles, nosings, infill panels, u-edging hems and more! Metal Fabrication Services is part of the Metal Fabrication Division of Eberl Iron Works, Inc. Fabricating custom metal products since 1923!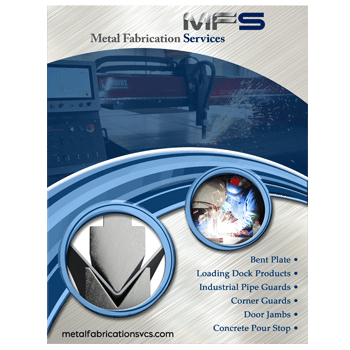 Enter Your Name & Email
for Instant Access
*download times may vary (file is large). Please note, catalog is in PDF format – you must have Adobe Reader (a FREE and trusted program) installed, to view. If you do not already have Adobe Reader installed, you may download from Adobe's website)
Order Forms Manual
Download the Complete Manual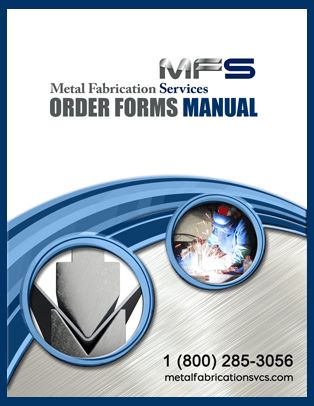 Download the complete Eberl Metal Fabrication Services Order Forms Manual.
All order forms are in fillable PDF format – simply open after downloading, click on the cell you would like to enter information into and begin typing.
Save your information and send it to us via email or fax.
Download Individual Product Order Forms
Bent Plate
Angle
Channel
Door Jamb / Door Header
C-Channel
Z-Channel
Tapered Channel
Hat Channel
Hat Section
Angle Clips
Down Spout Cover
Dock Levelers
Metal Canopy Hoods
Product Drawings / Submittals
Industrial Pipe Guards
Corner Guards
Curtain Wall Clips/Anchors
Structural Plate Parts
Structural Plate Parts
Credit Application & Tax Forms
Use this page to download our confidential credit application, then fill it out and return it to us, by completing the form below and attaching your completed application. Tax exempt forms may also be submitted here. If preferred, you may also submit your completed credit application and/or tax exempt certificate to us via email: [email protected], or fax: (716) 854-1184.
Applications may take several days to process. In order to speed things up, please make sure that all of your references are current and valid, and that you have provided current contact information (phone number, fax number, and email) for all of them.
Shipping & Returns
Catalog Weight, Dimensions, and Design Loads:
Catalog weights and dimensions are careful estimates but not guaranteed. Load designs are based on tests as submitted or by calculations of static load applications. In most cases, the load is stated with applicable factor of safety.
Freight:
All prices are F.O.B. our dock or point of shipment, unless otherwise stated. Job site delivery will incur additional charges of $150.00. Freight arrangements are the responsibility of the customer for any international shipment.
Delivery of goods to a carrier at our plant or other shipping point shall constitute delivery to purchaser regardless of freight payment. All risk of loss or damage in transit shall pass to purchaser at that time. Purchaser shall make claims for loss or damage to goods in transit against the carrier. We will assist purchaser in securing satisfactory adjustment of such claims, however; if material is delivered short, damaged or missing pieces due to carrier mishandling, receiver must make a note on the delivery receipt in order to receive replacement material.
Delivery:
The estimated shipping date is based on production time required to process the order commencing with the date the order is received by us. Should any revisions be made to the order, the original shipping date is void.
Errors:
Should an error be made filling an order, notify us promptly and we will immediately attempt to adjust the matter without expense to purchaser.
Claims:
Claims for defective material or shortages in shipment must be made in writing within 30 days of material arrival. If material is delivered short, damaged or missing pieces due to carrier mishandling, receiver must make note on the delivery receipt in order to receive replacement material.
Limitation of Liability:
WE WILL NOT BE LIABLE TO BUYER OR ANY THIRD PARTY FOR ANY SPECIAL, CONTINGENT, INCIDENTAL, INDIRECT OR CONSEQUENTIAL DAMAGES, WHETHER ARISING OUT OF BREACH OF WARRANTY, BREACH OF CONTRACT, TORT, STRICT LIABILITY, NEGLIGENCE OR OTHERWISE. Our liability with respect to a claim for any damages arising out of or connected with the sale, purchase, non-delivery, use or performance of any product will in no event exceed the price paid for the product.
Cancellation:
Cancellation of orders will be accepted only with the understanding that we will be reimbursed for expenses incurred as a result of the cancellation. Order for special or non-catalogued items are not subject to cancellation after production is started under any circumstances.
Returned Material:
Permission to return any standard merchandise must be obtained in writing within 90 days of shipment. Material credit or refund is issued pending a material inspection. Damaged or altered material is not eligible for a refund. Return freight is to be paid for by the customer, and a 15% restocking fee will apply to all returns. Returns will only be considered for standard items. Any special or non-catalogued items are not subject to return for credit under any circumstances.