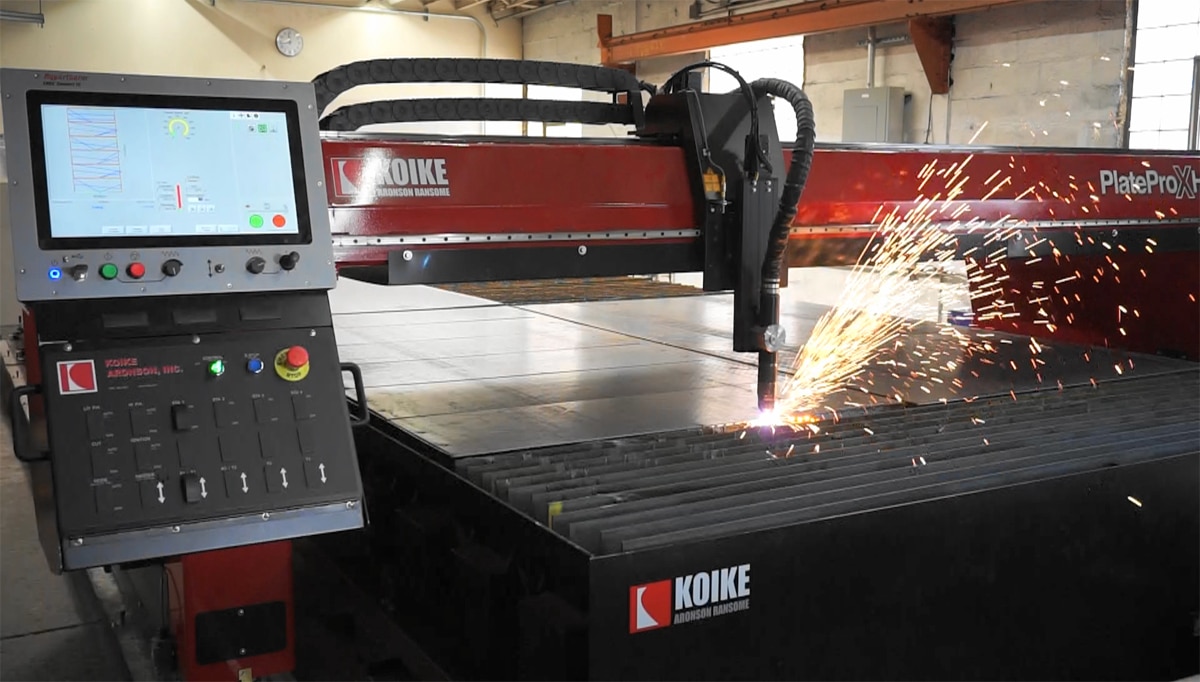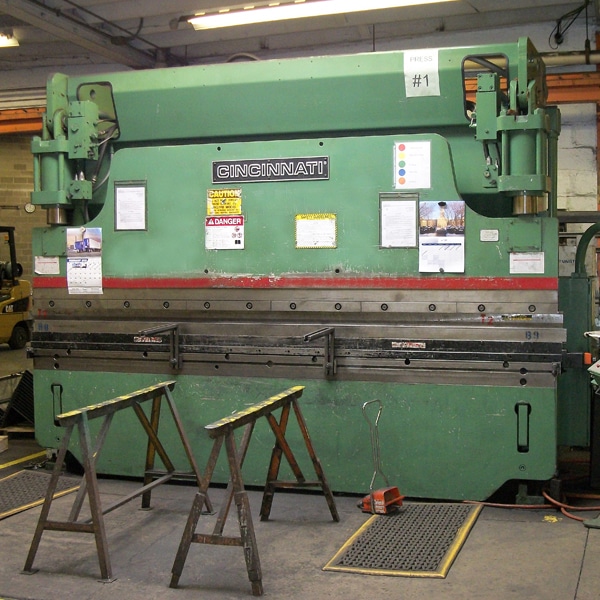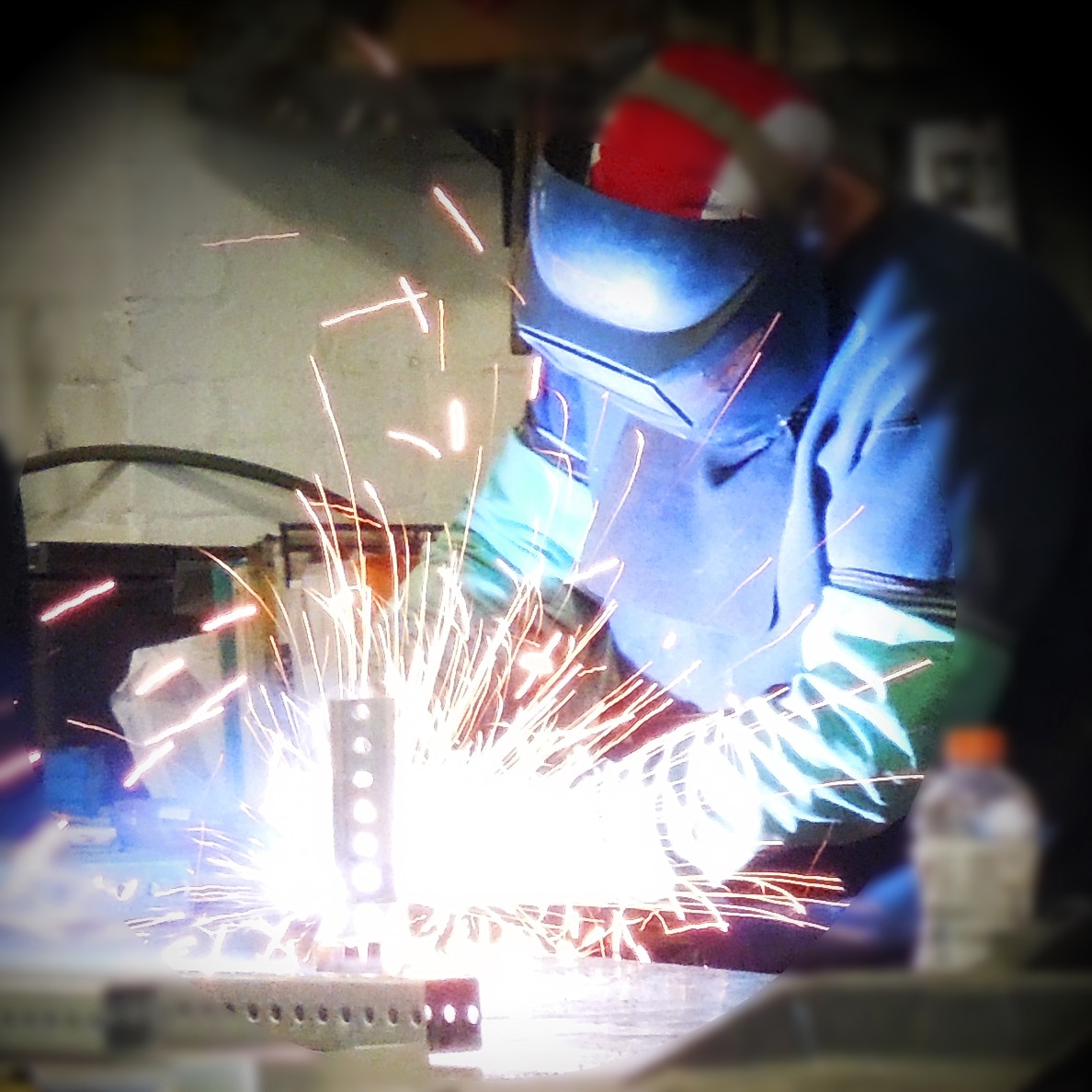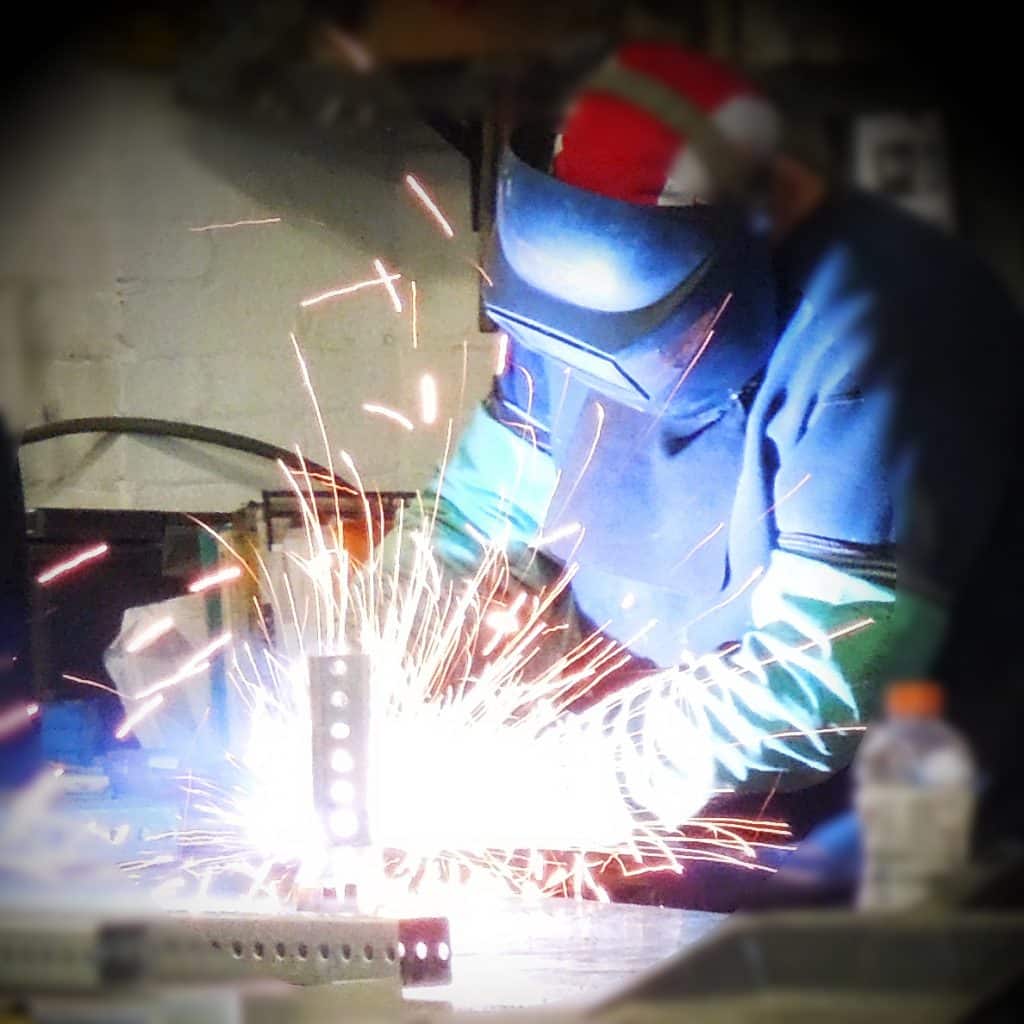 Plasma Cutting Capacities
Up to 1-3/4″ Thick by 10′ wide and 24′ Long
Shearing & Forming Capacities
Plate Shear
20 ga (minimum) through 1/2″ Thick Plate, up to 12′ Long
Flat Bar Shear
1″ Thick by 12″ Wide
3/4″ Thick by 18″ Wide
1/2″ Thick by 20″ Wide
Forming
20 ga (minimum) through 3/8″ Thickness, up to 12′ Long
1/2″ Thick, up to 6′ Long
* 4 Press Breaks in House *
Additional Services:
Hole Punching (90 Ton Capacity)
CNC Punching (1/4″ Thick 4′ x 8′ max)
Welding
Powder Coating
Custom Metal Fabrication from Sheared & Formed Metal Sheets & Plates
The Metal Fabrication Division (MFS) of Eberl Iron Works specializes in the custom shearing and forming of metal sheets and plates. We also provide hole punching, notching, welding and finishing services for metal (steel). A comprehensive stock of hot and cold rolled metal sheets and plates, galvanized metal sheets and metal floor plates are inventoried to expedite the urgent requirements of our customers.
Since its establishment in Buffalo, New York (NY) in 1923, Eberl Iron Works has been serving the needs of commercial metal fabrication customers in various industries.
Our MFS division is dedicated to providing custom steel fabricated products that exceed the expectations of our diverse markets. Whether we are fabricating custom metal canopy hoods, dock transition plates, concrete pour stop, or steel forms for sidewalks, curbs, or gutters, our Metal Fabrication department provides both timely service and top quality products.