Install Metal Hoods to Protect Your Loading Bays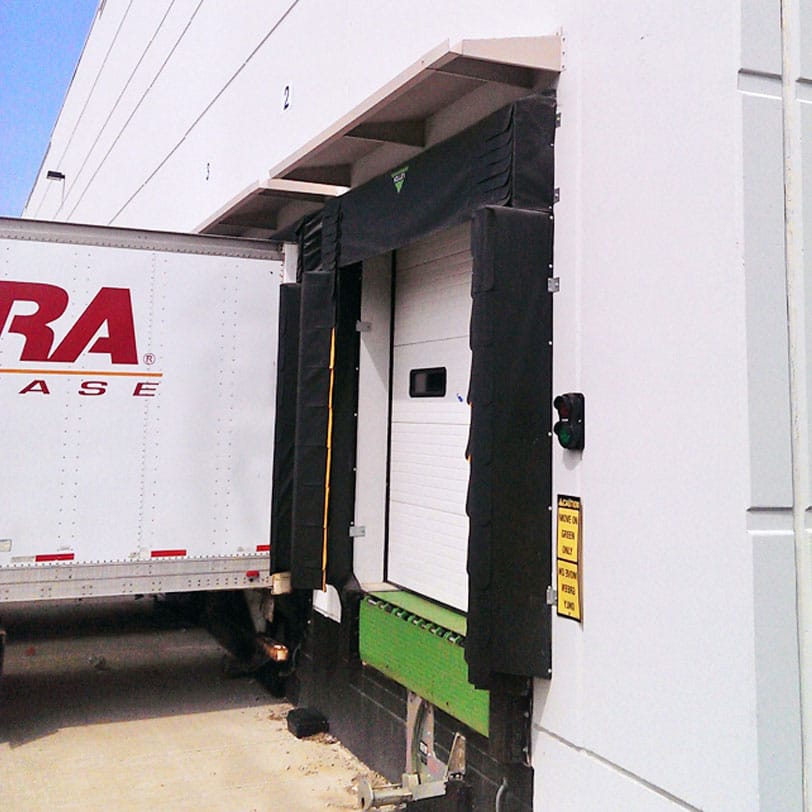 Metal hoods serve an important function in your shipping and receiving areas. They protect your plastic or canvas dock seals from weather and harsh elements, lengthening their lifespan. Over time, the weight of rain water or snow can weaken and damage the canvas or plastic of your dock seal, causing rips and tears in the material. You can avoid having to repair or replace dock seals, due to these types of wear and tear issues, by extending their lifespan with durable metal canopy hoods.
Metal dock shelter hoods also help keep ice, snow, sleet and rain out of your building, ensuring your dock plates stay dry and your workers safe from slips or falls caused by wet, slippery walking surfaces.
The Most Durable Metal Hoods in the Industry
The Metal Fabrication division of Eberl Iron Works, Inc. has been manufacturing dock shelter hoods for the dock and door industry for well over two decades. Through effective cost control measures, we now offer the most efficiently manufactured and durable dock shelter hoods in the industry.
Our metal hoods are available in various gauges and dimensions to fit your specific needs. Metal canopies are manufactured out of G90 galvanized material. We can also powder-coat your hoods to match your building or branding.
Built in Gutter Technology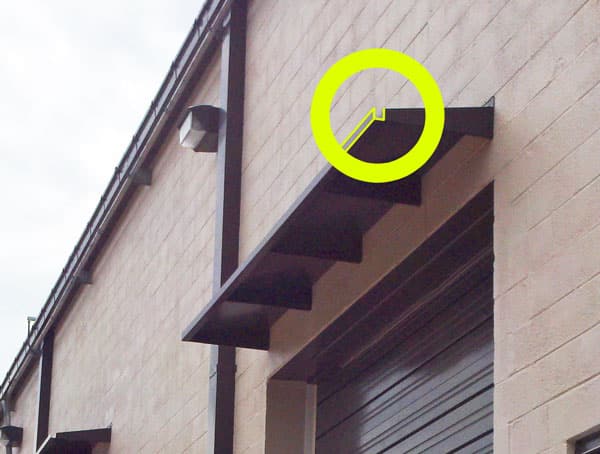 All of our hoods are designed with a built in gutter system – an integral part of the core functionality of our dock shelter hoods. Gutters direct the flow of water away from your shipping bay and away from your goods. Your goods stay dry, your floor stays dry and safe, and so do your workers.
Cost Effective Packaging
Our metal dock shelter hoods can be nested together to save on freight costs. Individual hoods are stacked in a space saving manner, on a durable, wooden skid and tightly strapped to ensure a damage free and hassle free delivery experience – and did we mention we have some of the best lead times in the industry?! We'll work with you to ensure a delivery schedule that fits your needs.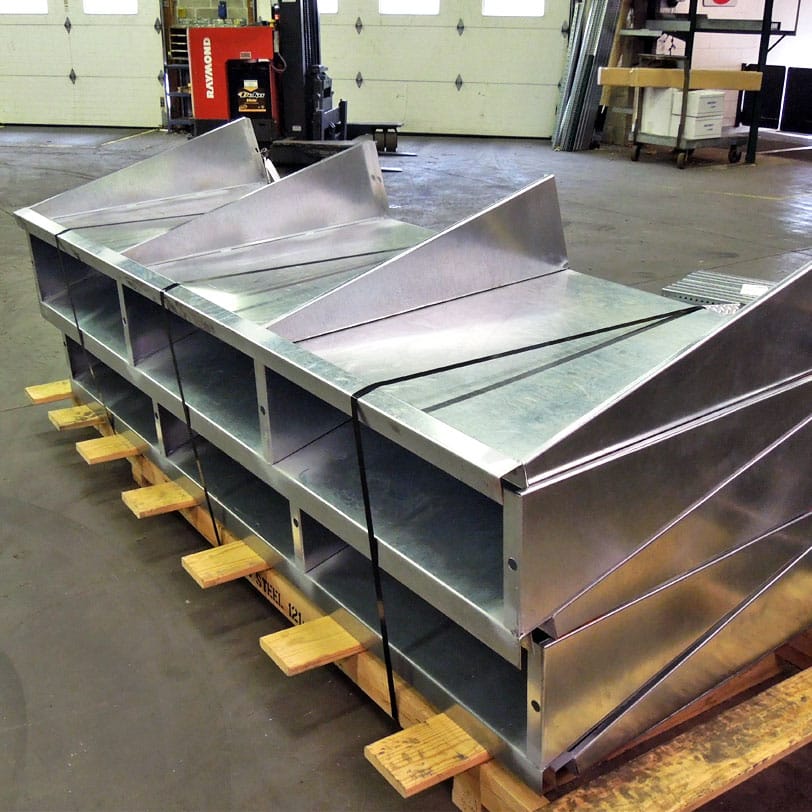 Metal Fabrication Services Offers
Fast, Free Quoting
Products that are In Square Manufactured Using CNC Equipment
Some of the Best Lead Times in the Industry
Nationwide Delivery Included in Your Quote
Top Notch Customer Service
For more information or to Request a Quote, click the button below. Let us help you with your next project!