Custom Metal Fabrication performed with CNC machinery includes the use of a sheet metal shear, metal forming equipment, and quality tooling to provide accurate bends and precision metal fab for your bent plate project.
CNC Machining stands for Computer Numerical Control. CNC Machining is a process used in the manufacturing sector that involves the use of computers to control machine tools.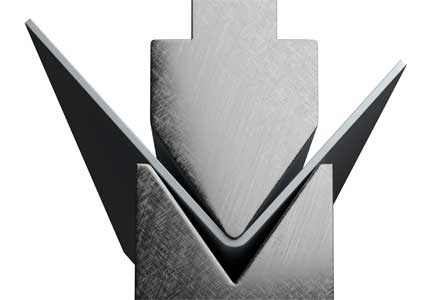 More About Bent Plate
Bent plate is a very generic, catch-all, term which encompasses a wide variety of metal shapes and forms created by bending sheet metal. Bent plate refers to everything from simple c-channel and bent angle, to more complicated products, with more bends in them, like downspout guards and stairpans.
Custom Metal Fabrication Process, aka How to Bend Sheet Metal
First, a sheet metal shear is used to cut metal sheets or plates down to the proper size to be bent. Then a press brake, fit with a special metal die, which provides the correct bend radius, is used to incorporate bends into your material.
The thing that really sets one metal fabrication shop apart from another is its machinery, and the skill of its work force. It takes highly specialized machinery to be able to shear and form large, heavy gauge steel plate. Likewise, the labor force being used to operate and program these machines must be highly skilled as well.
Many smaller metal fab shops, simply aren't equipped to handle high volume, large scale jobs with the level of precision metal fab, or efficiency, that your custom metal fabrication project demands. In the long run, going with a metal fabricator that lacks the capacity for your job costs you in terms of both time and dollars.
Custom Metal Forms & Shapes
Below you will find a brief overview of some of the most common shapes formed from bending sheet metal and bending steel plate. This is by no means a comprehensive list. Most shapes can be used for a variety of customer-designed applications and provide a cost effective solution to your custom metal fabrication needs.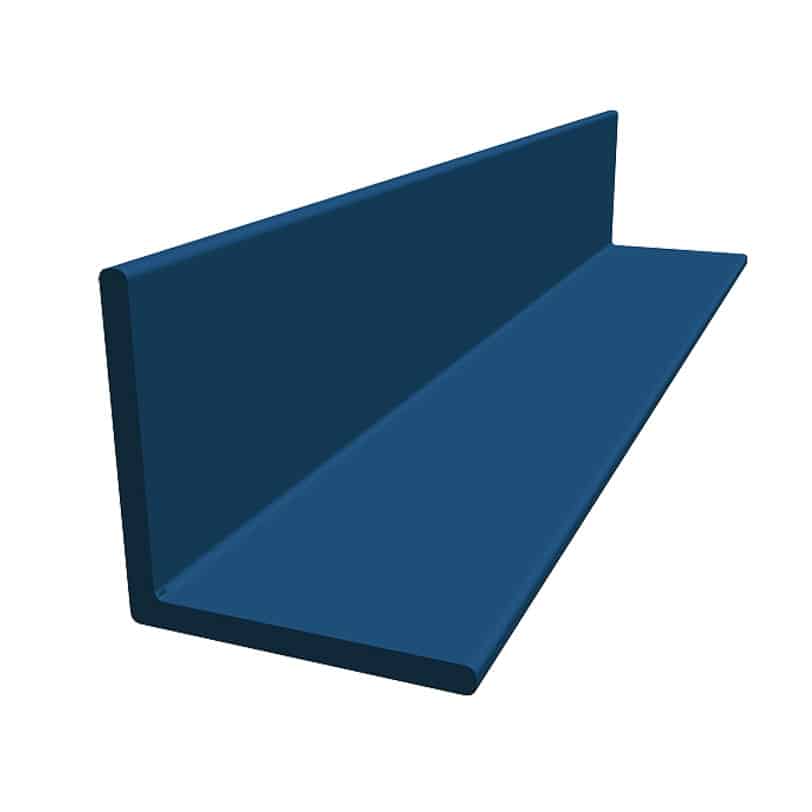 Angle
Angles are used for concrete pour stop, lintels, corner guards, equipment framing, building enclosures and more.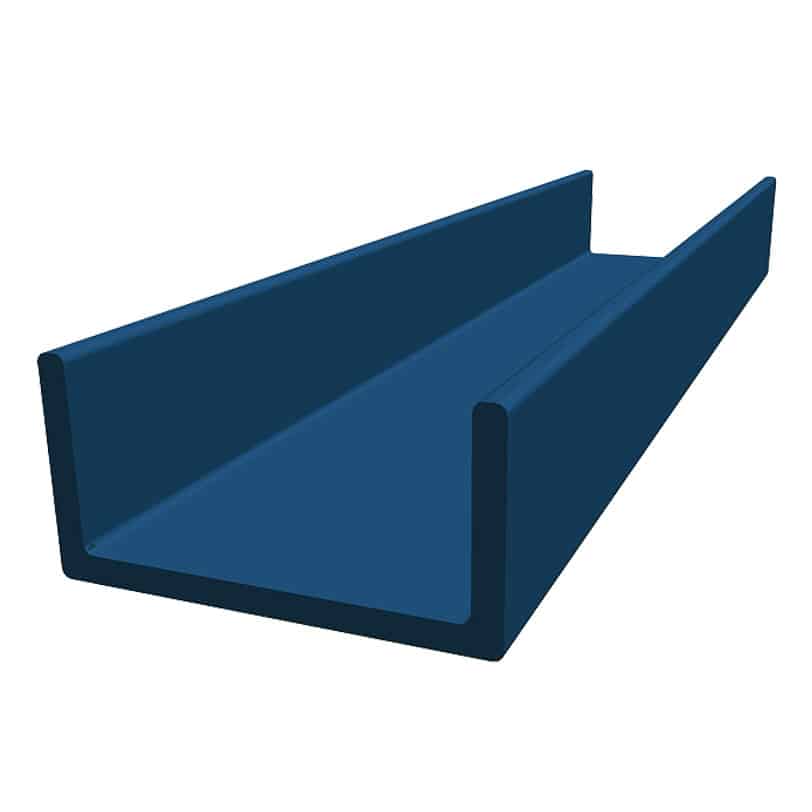 Channel
Channels are used for I-beam enclosure, landing pans, door jams, stair treads, equipment framing, building enclosures, and more.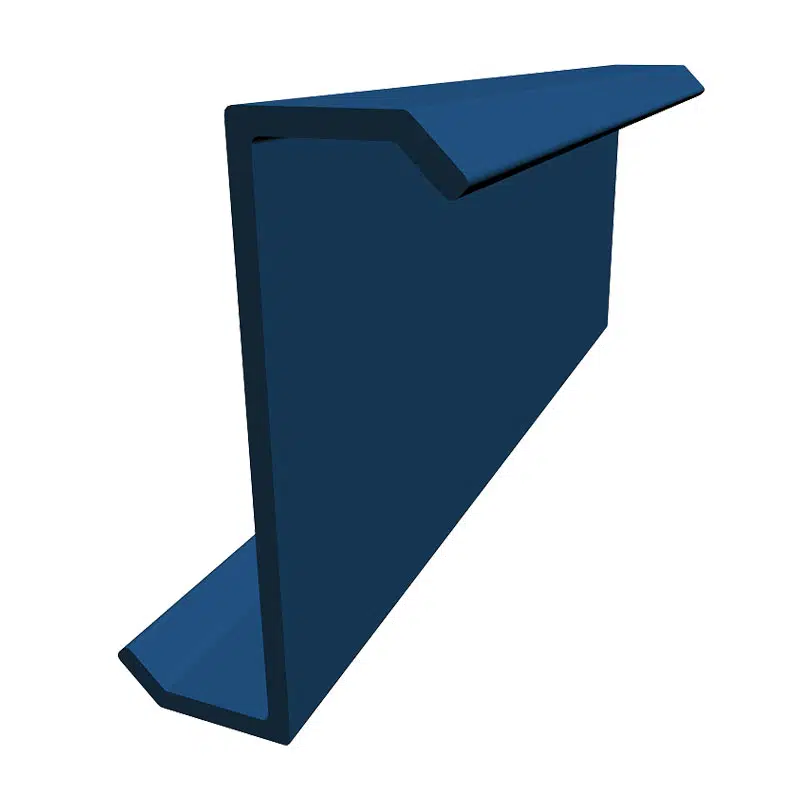 Z-Channel
Z-channel, also known as formed Z, is used for girts, perlins, sub-girts, stair treads, and building framing.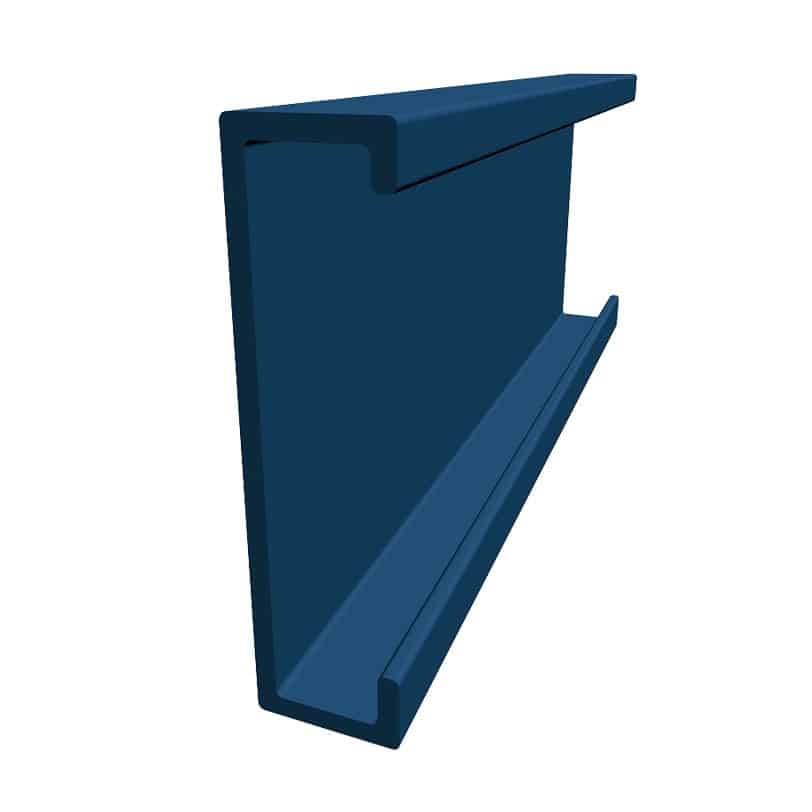 C-Channel
C-Channel, also known as formed channel, is used for girts, perlins, sub-girts, stair treads, and building framing.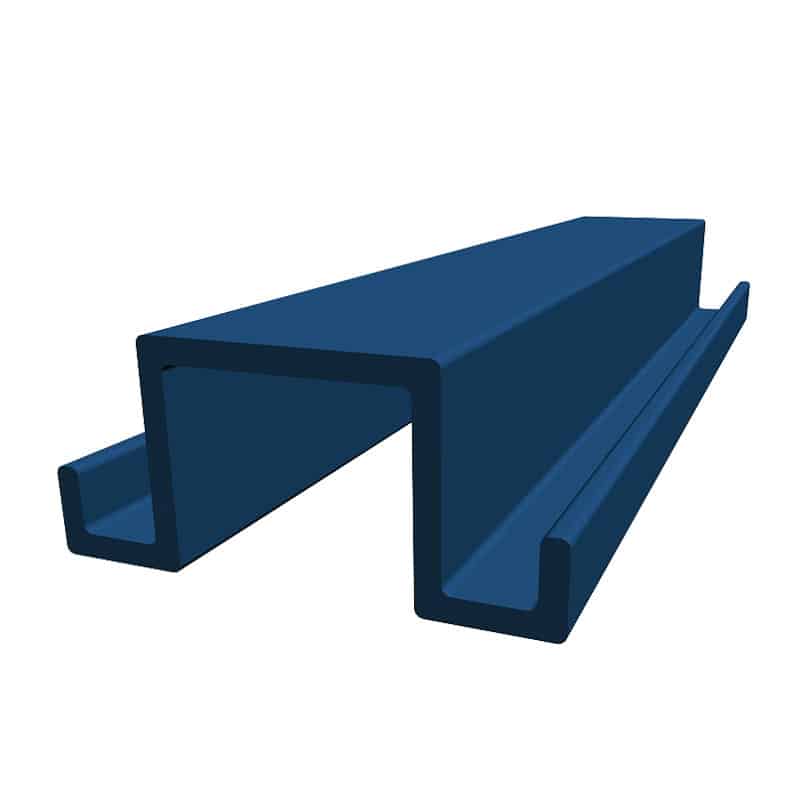 Hat Channel
Hat Channel, with returns along both of its edges, is used for girts, perlins, sub-girts, building framing, and more.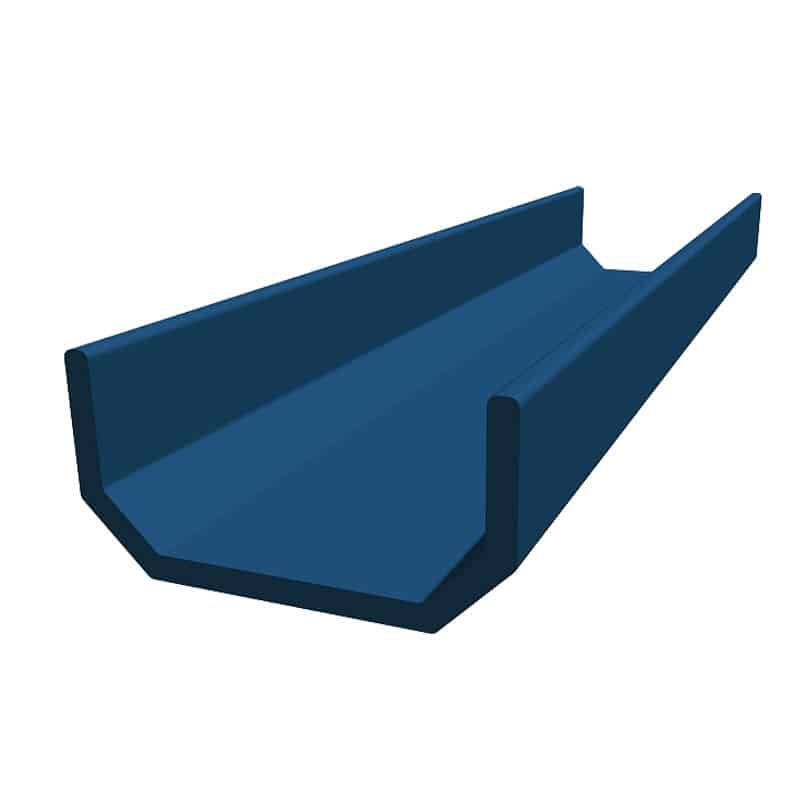 Tapered Channel
Tapered Channel is used for door jambs, pipe guards, equipment guards, and building framing.
Hat Section
Hat Channel is used for sub-girts, perlins, expansion joint covers, cable crossovers, and building framing.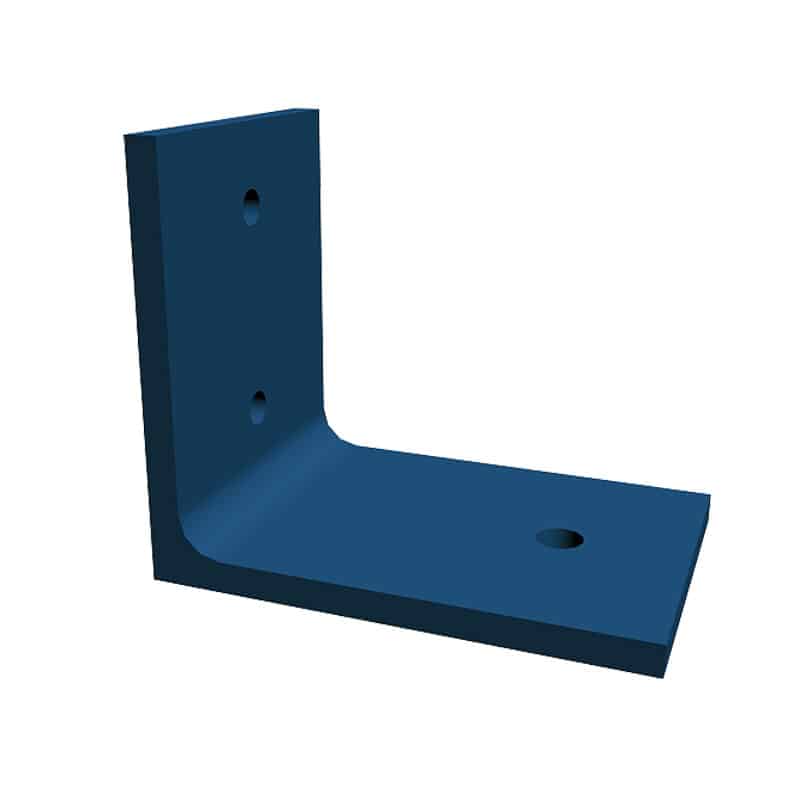 Angle Clips
Angle clips are used for many connection applications. Uses include: curtain wall, concrete masonry, and structural steel connections.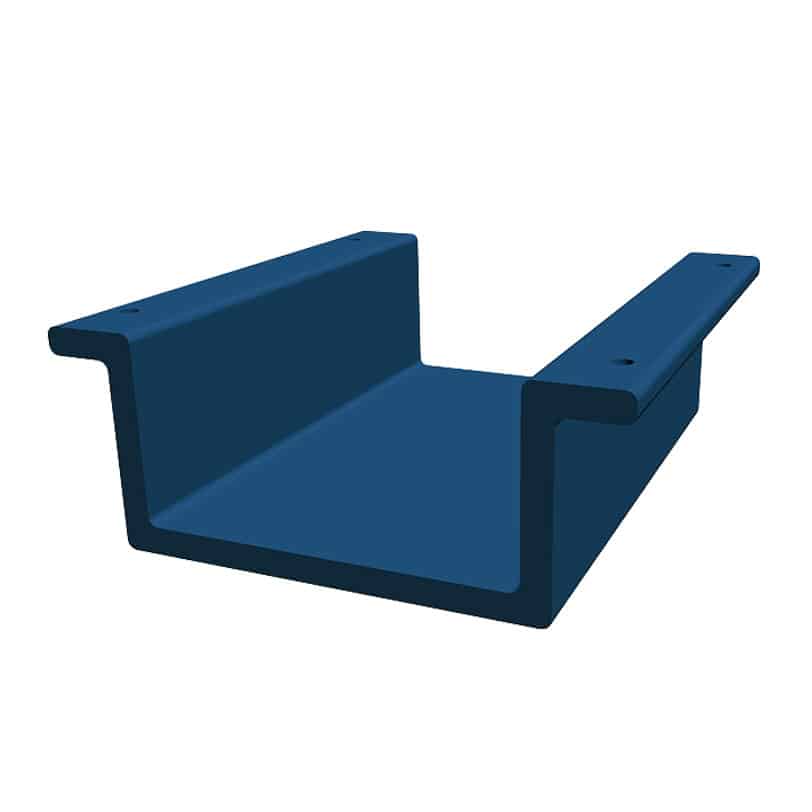 Down Spout Covers
Downspout guards, are used to protect pipes, electrical cabling duct work and other building mechanics from damage by facility vehicles.
About Eberl Iron Works
The Metal Fabrication Division of Eberl Iron Works was founded in 1923, providing custom shearing and forming services to our customers in the miscellaneous and structural steel industries, as well as to manufacturers and general contractors, from its birth, maintaining a long tradition of solid and superior service.
Our Capabilities: Shearing services on plates between 20 gauge and ½" thicknesses, up to 12 feet in length.
We also offer shearing on flat bar: ½" thick by 20" wide, ¾" thick by 18" wide, and 1" thick by 12" wide.
Our four Press Brakes form metal as thin as 20 gauge through 3/8" thick by 12 feet in length, and ½" thick by 6 feet in length.
Other Services
Coping/Notching
Plasma Cutting
Laser Cutting
Welding
Powder Coating
Painting
Was this Blog Helpful? You might also like our Stair Systems & Components blogs too!