Custom Fabricated Curtain Wall Clips for Window Framing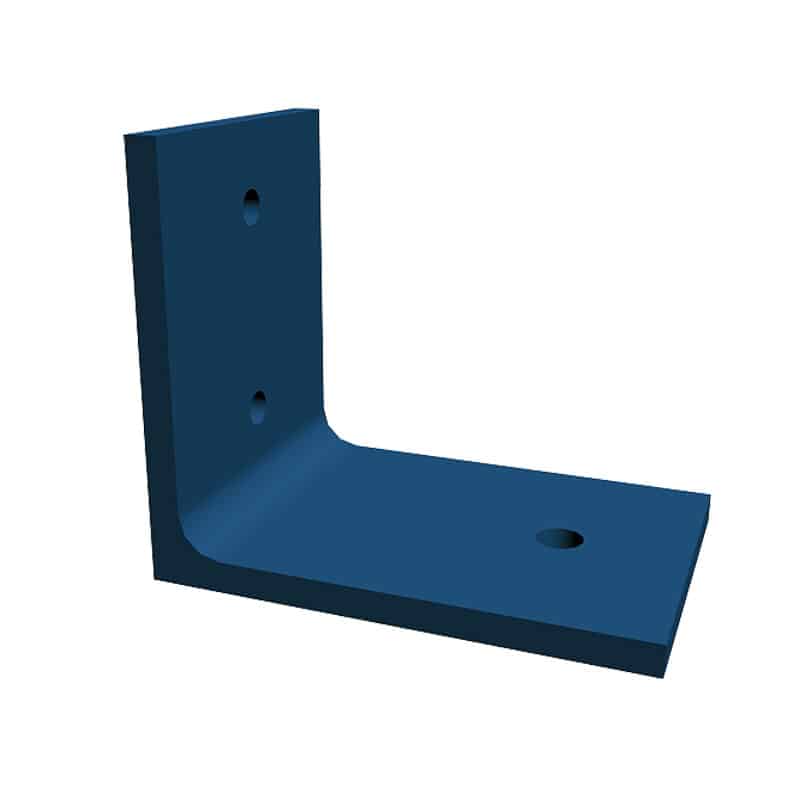 In architecture and construction, a curtain wall system can be described as a non-structural, outer covering usually made of lightweight materials that is installed to keep weather out and keep the occupants of the building in. To support these systems, curtain wall clips are needed to connect the curtain wall to masonry anchors. These clips are most commonly used with aluminum window framing in the commercial building construction industry. Glaziers also use these custom formed steel wind load clips to connect embedded anchor channel.
Curtain Wall Clips Bent to Your Specifications
Our metal fabrication services utilize CNC equipment and quality tooling to assure accurate dimensions and quality when making your wind load clips. We also offer a variety of materials, finishes and thicknesses to make sure your project requirements are met.
Materials include: hot rolled, cold rolled, galvanized stainless steel and aluminum. Finishes include: primed painted, hot dip galvanized and powder coating. Material thickness ranges from 3/16″ to 1″
Who We Are and What We Do?
Our Metal Fabrication Services (MFS) division prides itself on timely delivery, competitive pricing, and friendly customer service. We specialize in shearing and forming steel sheets and plates to make products for original equipment manufacturers and for the structural & miscellaneous steel industries. We also have a subdivision, Stair Components & Systems which provides components to the commercial steel stair builders industry. We are a nationwide manufacturer of standard and custom components for commercial stair systems including metal stair pans, perforated metal stair pans, stair treads, landing pans, carrier angles and more.