Metal Hems That Provide Protection and Increases Aesthetics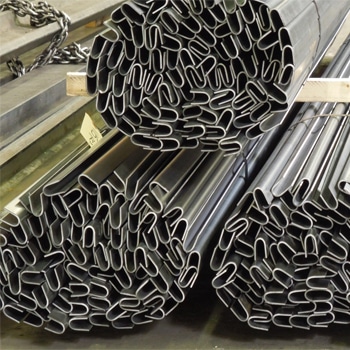 Custom formed metal hems are used to enclose expanded metal, wire meshing and perforated sheet steel. Hems provide a smooth, u-shaped edging around exposed ends of jagged sheet steel. Common applications include:
Handrail filler panels
Wire screening
Architectural designs
And More!
Steel Hems are rigid and weldable, providing cost effective protection to fabricated open filler panels. Fabricated Hems can be manufactured from a variety of materials including carbon steel, stainless steel and galvanized steel. Hems are also available in a variety of lengths and dimensions to meet specific customer needs. Standard material thicknesses are 10 gauge to 14 gauge.
Eberl Iron Works, Inc. utilizes CNC equipment and quality tooling to assure accurate dimensions and quality on our custom formed u-edging hems.
Meeting a Customer's Needs
We were recently given a quote from a customer who needed a large quantity of custom u-edging hems for a rush order project that needed to be completed by a fast approaching deadline. Our team of metal fabrication project managers and machine operators took to the task and were able to complete the order, from initial request for quote to the products being delivered, in 10 days. We were able to ship their order over 850+ miles to ensure they were able to complete their project before the deadline. Below is the information regarding the order.
Order: 1350 pieces of 18 gauge, galvanized u-edging hems. 1″ high x 1/4″ opening x 10′ long.
Fabrication Time: 6-1/4 hours to shear + 25 hours to form.
The order was placed on August 4th and was delivered to the customer on August 14th. It was shipped from Buffalo, NY to Kennesaw, GA.
Who We Are and What We Do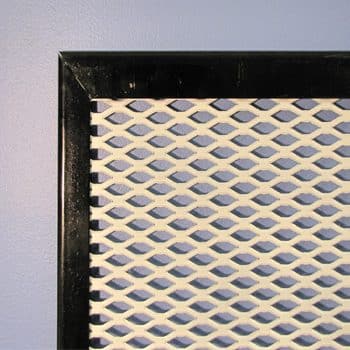 Metal Fabrication Services (MFS) prides itself on timely delivery, competitive pricing, and friendly customer service. We specialize in shearing and forming steel sheets and plates to make products for original equipment manufacturers and for the structural & miscellaneous steel industries. We also have a subdivision, Stair Components & Systems which provides components to the commercial steel stair builders industry. We are a nationwide manufacturer of standard and custom components for commercial stair systems including metal stair pans, perforated metal stair pans, stair treads, landing pans, carrier angles and more. Click the button below to learn more about Metal Fabrication Services and see all the products we have to offer!