Metal Fabrication Services (MFS) Has Everything You Need
Have you ever looked up at a skyscraper or building and noticed all of the windows? Those are all installed using Curtain Wall Clips and our Metal Fabrication Services division has everything you need for your next project!
Curtain Wall Clips, also known as Wind Load Dead Load Clips, are used to connect curtain wall to masonry anchors so glaziers can install windows. These curtain wall clips/anchors are used with the aluminum window framing for commercial building construction. Glaziers also commonly use custom formed Curtain Wall Clips to connect embedded anchor channel.
We've recently expanded our selection of products to better serve the Window Glazing Industry. We now offer:
Angle Clips / Wind Load Anchors
Header Clips
Mullion Reinforcing
Anchor Clips
Concrete Embedded Channel
Steel Reinforcements
Curtain Wall Drawings and Submittals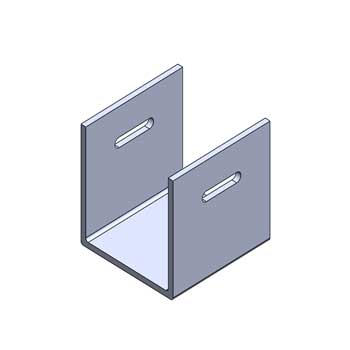 We also expanded our Drawings & Submittals page to include all the information you need to place your next order. Our team of experienced estimators and project managers are standing by to help with your next project. Click the button below to see our entire collection of Curtain Wall products.